I am fostering these little ones for Milton Keynes & District Cats Protection and they are all now looking for new homes. Mum Willow is approximately two years old and has recently been spayed. She's an independant woman

She's appreciates human company but doesn't really do cuddles. She's talkative and we've grown to have a good relationship but it's taken time. She's been a brilliant mum

Willow: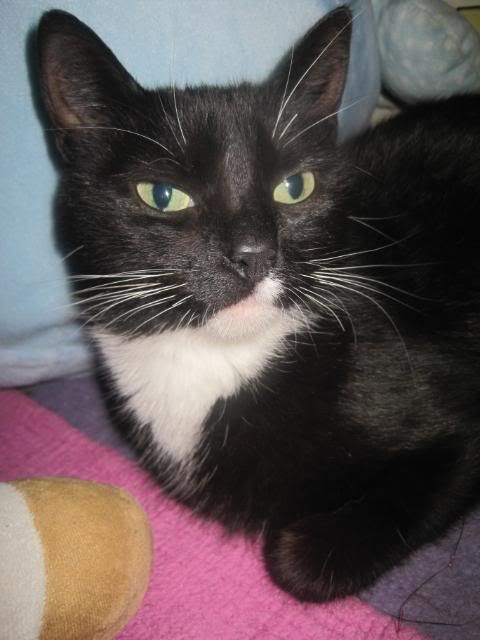 Willows kittens spent the first five weeks or so of life living outside. Being caught and put into a human home was a real shock to them. They still don't actively seek out human companionship but will tolerate it. I have Chandler asleep on my lap as I type! He's a big softie really and loves to have his head stroked. I am determined to get a purr out of him! He utterly adores his sister Mildred, the pair of them are very quiet and reserved kittens. Their other sister Fudge is the friendliest of them all, enjoys cuddles and is always up to no good. They're about 9/10 weeks old now.
Sleepy Mildred: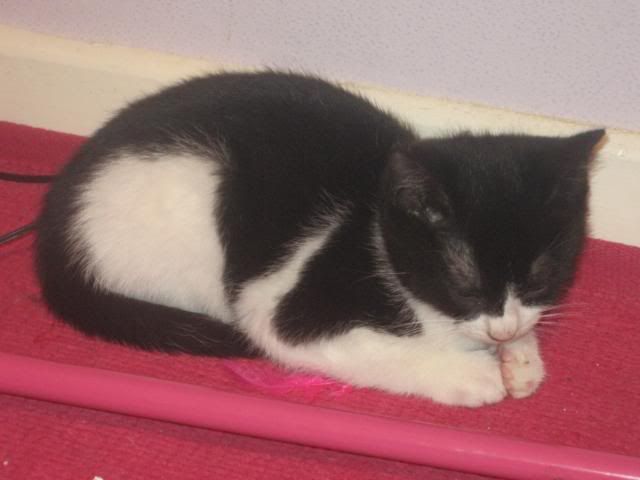 Fudge smiling: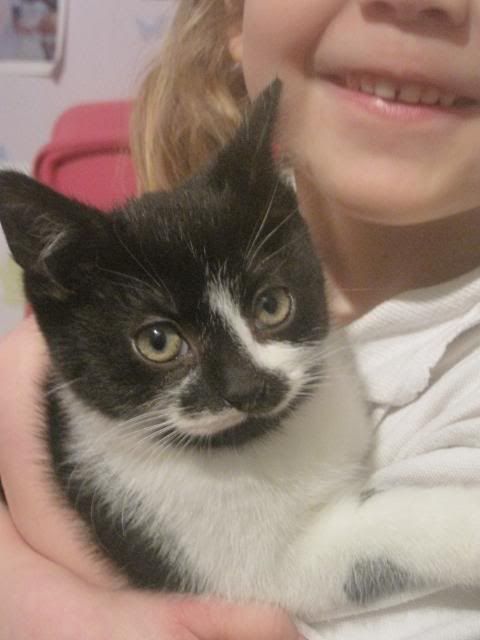 Chunky Chandler: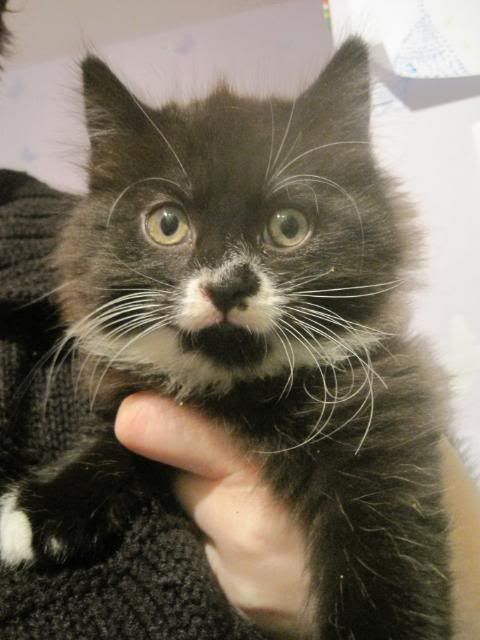 The are eating me out of house and home and need to go

All will have had their first vaccination by the time they leave and will be microchipped.
They're currently in Faringdon, Oxfordshire. If you are interested in offering any of them a home either PM me or call Karen our co-ordinator on 01296 738558