Please meet the fabulous Archie ( brother to Buggly) a 6 mth old Shar-Pei who was sold at 4 weeks along with his littermates..Sadly he is looking for a new home as the older dog in previous home would not accept him and kept attacking him.Archie is a loving laid back lad who like his brother loves nothing more than walks cuddles and playtime.He has lived with cats and would also be an ideal companion for another dog so he can have someone to play with and go for walks with. He is in foster with another dog and has met children but would suit an older family.He is good when out but being a puppy does pull a bit on lead.He has been neutered and his eys have been capped back.He has no health problems that we are aware and has been seen by the vet on a few occassions for health checks.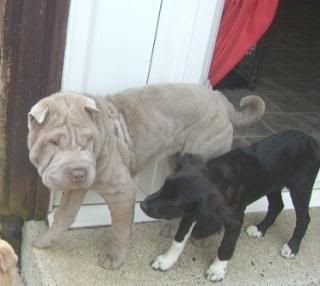 Homing Info
Archie is looking for an experienced home
. Previous owners of this breed would be ideal or owners with larger dog breed experiance.He is not suited to first time owners.He would make an ideal second family dog.New owners must have a secure garden (5ft fencing) and not be out at work all day.He can be left for a couple of hours only.He would suit an active family children 14+ who have the time to give him and continue with his training and be prepared to attend training skool with him.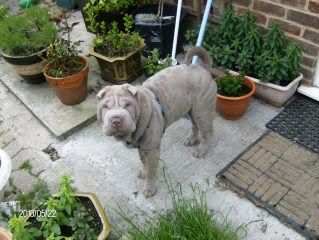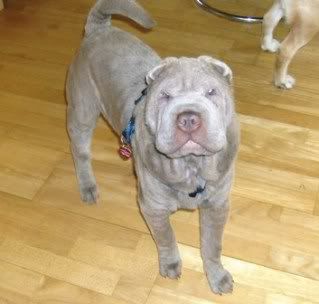 Where fostered . Nr Dover Kent
Areas for homing .... 100 mile radius of rescue ( will consider out of area with correct rescue back up and suitable home)
Vaccinated .... Yes
Neutered/spayed .....Yes
Flea/worm treated ..... Yes
Insured ......... Yes
Donation required ...... Set rescue donation required
Micro chipped Yes
For an application form please contact fourpawzandmore@aol.com