Flossie @ ESSW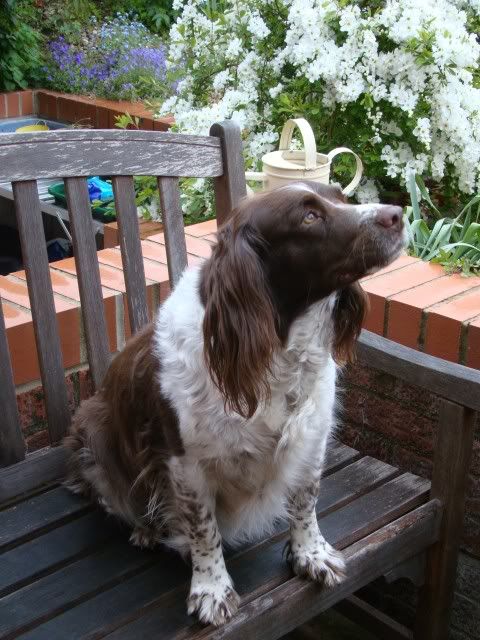 Age: 8
Sex: Female
Location: Nr Newbury, Bucks
Can be re-homed with children: Yes
Can be re-homed with cats: Untested
Can be re-homed with dogs: Yes
Neutered: Yes
Vaccinated: Yes - up to date
Microchipped: Yes
Tail: Half dock
Flossie is an adorable dog. She just needs the right home to show her how much fun life can be! Flossie has been through a lot of changes recently and the other dog in her current home is very jealous of Flossie which is making her quite sad and depressed.
She walks well on her gentle leader and desperately wants to play with other dogs but unfortunately does not appear to have been socialised much with them. For this reason we feel she would really benefit from another dog at home to show her what fun there is to be had! She has fair recall and asks for very little in life. Currently she is a little overweight, but the right diet and lots of fun walks will soon sort this out. Flossie is housetrained.
Flossie is going to make the right people a wonderful and rewarding pet, and we feel she would be suited to an older couple who have lots of time to spend with her to help bring her out of herself. She is placid, calm and laid back but pleased to meet new people.
If you think you can offer Flossie her new forever home please complete the application to adopt at
http://www.englishsp...opt/4531487733.
Flossie can be found on the ESSW website here:
http://www.englishsp...5510/4541277714